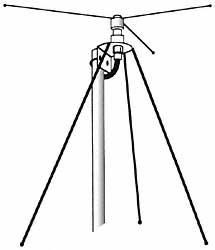 Model DCX Discone
40-950 MHz., vertically polarized, and no adjustments required.
Ideal for scanning public service, aircraft, mobile and telephone frequencies.
Easily assembled and installed.
Reliable, high strength design incorporates solid aluminum rod, hardware and mounting assembly included.
Mounts on vertical support to 1.25" O.D.
55" cone elements.
Weight: 4.5 lb.
Model DCL
Discone furnished with 50' coax and installed connectors: PL-259 on one end, and monitor pin plug type on the other end. Also available with a BNC connector, Model DCL-B.
Weight: 4.5 lb.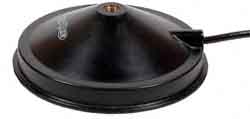 Model MBM "Super" Magnet
95 lb. pull strength.
Powerful 5 inch magnet.
16 feet RG 58 coax with PL-259 connector.
3/8" X 24 female threads.
Recommended for antennas up to 48" high.